Comprehensive Insurance For Your Turbo Jet Aircraft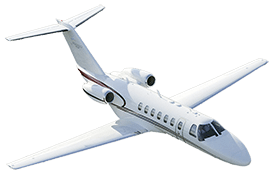 Turbo Jet Aircraft Insurance
Are you looking for a comprehensive Turbo Jet liability policy? Avion Insurance can help. Our rates are competitive and our knowledge of the industry is unmatched. You run too high of a risk by remaining uninsured, or even remaining under-insured after using a casualty or general property agent for your private jet insurance needs. We're here to provide excellent service and peace of mind to our clients so that they can rest easy with minimized premiums and mitigated loss.
Avion Insurance specializes in offering the absolute best and most comprehensive Aircraft Hull & Liability insurance policies for all Turbo Jet aircraft. We focus on all of the issues that are the most important issues to you offering a superior combination of the broadest possible pilot approval wording, most liberal pilot training requirements at the most competitive premium available in the industry.
As Avion writes over 500 Turbo Jet aircraft, we are extremely well versed in all of the aircraft insurance requirements needed for worldwide turbojet aircraft including ensuring regulatory compliance with European Union (E/U) requirements based on the gross weight of your aircraft, Regulatory Certificates of Insurance for Mexico, Canada, Brazil, Venezuela and Hong Kong.
For the same reason you want a Heart Surgeon specialist to perform Heart Surgery on you as opposed to your regular doctor, is the same reason you need an Aviation Insurance specialist to handle your Aviation Insurance. We have the experience, know-how and Underwriting Relationships to best handle your unique situation.
Owner-Pilots operating Turbine aircraft
Pilots with under 1000 logged hours transitioning into Turbo-Prop or Turbo-Jet aircraft
Fortune 500 Fleets
VIP / Celebrity-owned Aircraft
Aircraft Liability Limits up to $500,000,000
Aircraft Hull Values up to $70,000,000
Enjoy peace of mind knowing that the Avion Team will maximize your Aircraft Insurance coverage to best mitigate your risk in the event of a loss, while doing so at the most competitive policy premium available in the industry.
AVION offers comprehensive Turbo Jet hull and liability policies at the most competitive rates in the industry. From privately-owned jets to managed charter fleets, Avion has years of experience in creating the best insurance program to suit your individual needs. Whether you are traveling worldwide and require EU liability or certificates for private airports, we will use our strong ties in the industry not only secure the most competitive quotes, but to maintain excellent customer service through the life of your policy.
Coverage Cessna Citation, Soverign, Ultra, XLS
Gulfstream Glll, GIV, GV
Hawkers, Phenoms, Embraer, Legacy, Eclipse
Pilot & Flight Crew Coverage
Owner Flown Policies
On-Demand Charter Coverage
Industrial Aid
Aircraft Fleet Policy Discounts
Corporate Flight Department
Coverage for turbo jets like the CJ or Gulfstream
Pilot & Flight Crew Coverage
Hangar & Property Liability On-Demand Charter Coverage
Get A Quote On
Jet Aircraft Insurance